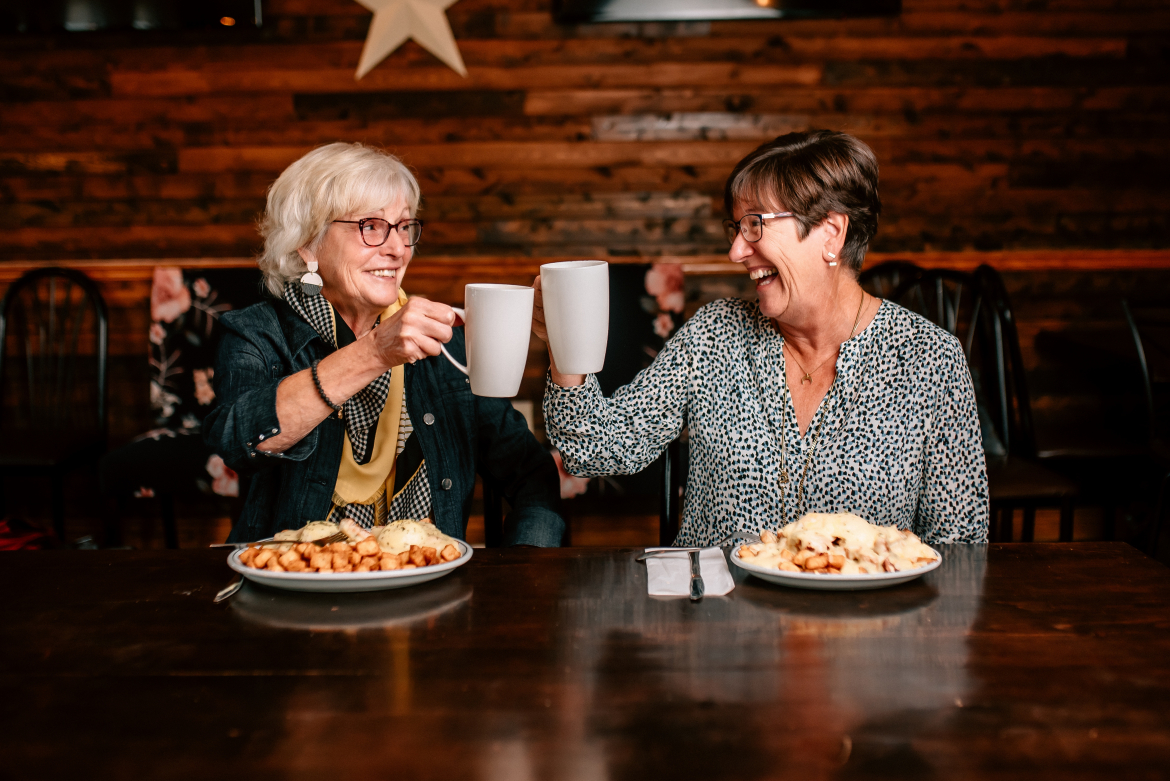 While the leaves begin to change colour and the morning air grows colder, adventure in Middlesex County is just heating up! For now we say goodbye to summer fun and hello to fall adventure! We're trading u-pick blueberries and strawberries for u-pick apples and pumpkins, refreshing glasses of punch for warm cups of apple cider and ice cream cones for in-house-made pies and scones. Here in Middlesex County, experiencing fall comes easy with plentiful opportunity to enjoy the comfort this season brings. Don't let the cool weather be a reason to pull you indoors; there is so much to explore and we've got your itinerary covered!
Don't Despair - Head to the Fair
School is back but who can think about that when there is fun to be had at our local fall fairs in locations including Glencoe, Ilderton, Thorndale, and Dorchester! Come together to enjoy animal shows, craft displays, and of course, the classic rides and your favourite fair food. You can also catch family-friendly entertainment like tractor pulls and demolition derbies at some of these local fairs! Don't miss out – the Ferris wheel awaits! 
Take a Walk on the Colourful Side
Middlesex County is home to some beautiful trails, which are even more breathtaking this time of year. The sounds of crunching leaves and the sight of scurrying wildlife as you stroll through an array of colour are just some of the joys this season brings. Immerse yourself in the beautiful outdoors and plan a visit to one of our amazing local trails; it's certainly worth the trip! See our online trails guide to select a few different ones to explore!
Fall Festival Fun
Did you think outdoor concerts were only meant for summertime? Think again! Delaware Speedway will once again host The Fall Brawl featuring musical guests like James Barker Band, The Reklaws and Gord Bamford. Later this month, Tree Lane Farms opens back up with their Fall Festival including beloved activities like wagon rides, corn mazes, pumpkin picking and you can visit with on-site farm animals. As well, take a step back in time at the Renaissance Festival and enjoy live music, entertainment, unique food selection and more!
Local Food is in Season
Nothing says fall quite like warm, home-made meals. Collect all you need from squash to apples and more at our local markets and gather in the kitchen to bake the perfect pie or delectable soup. It will taste so much better knowing you've used fresh, local ingredients too! Our Farmer's Markets in Lucan, Strathroy, Ilderton, Parkhill and Komoka wrap up early fall so be sure to stop by and scoop up all the seasonal goods!
What's not to love about fall! This season, grab a cup-of-joe and hit the road to harvest memories in Middlesex County. Stay up-to-date with upcoming local activities and attractions by checking our events page or following us @visitmiddlesex!