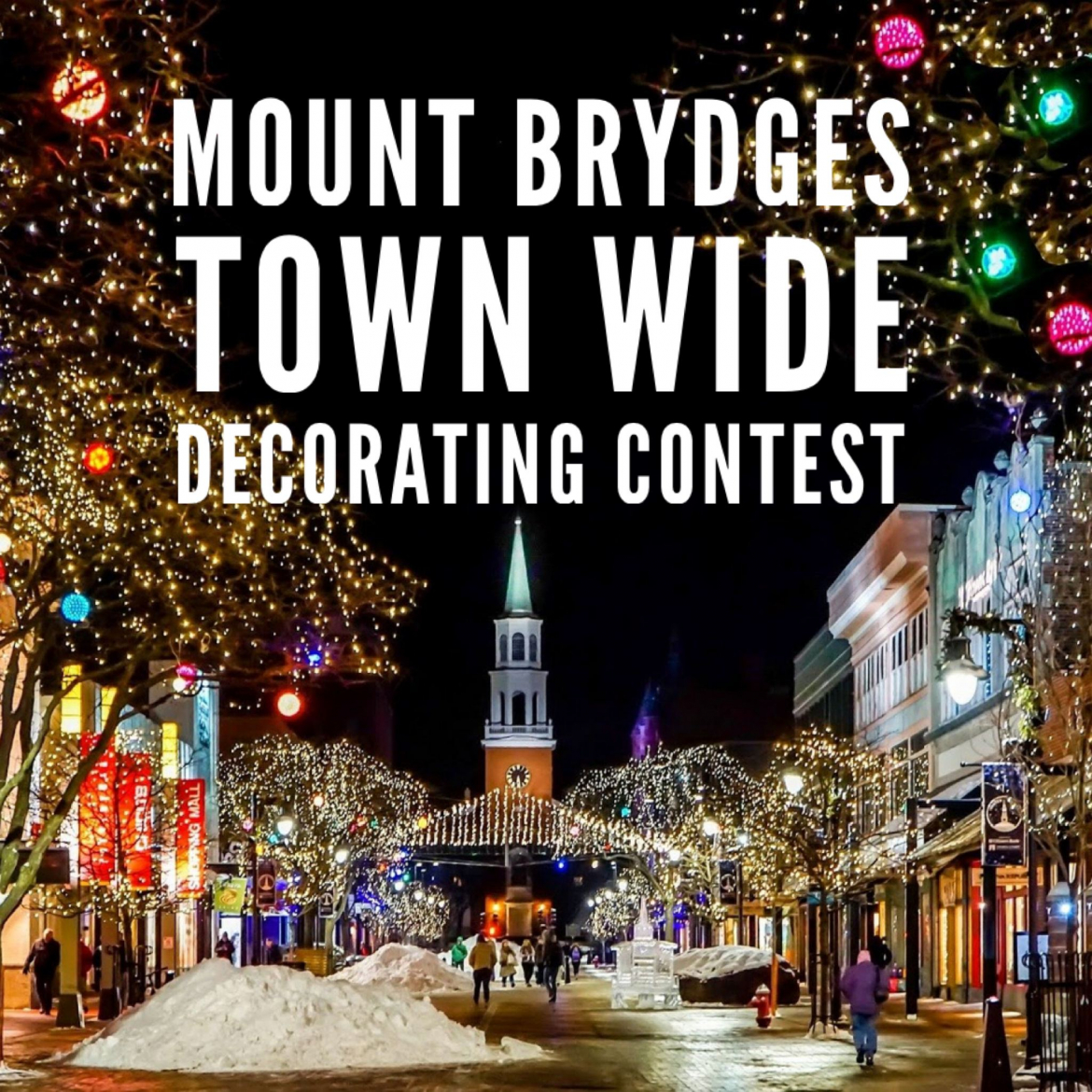 Join in the fun with the Mount Brydges Business Association for our 3rd Annual 2021 Holiday Decorating Contest. We hope to stimulate and enhance a sense of community by rewarding residents that go above and beyond in decorating their home or business for the winter holiday season.
All homes and businesses with a Mt Brydges address are invited to participate. You must register your home or business by sending your name and address with a picture of your house decorated (clear - steady night shots are best) to @email or through our Facebook Page https://www.facebook.com/MountBrydgesBusinessAssociation.
You can also nominate someone's home or business as well by sending the same information.
Guidelines & Rules
-Participation is open to all residents within the boundary of Mount Brydges
-Entry is free, no cost or fees apply
-Applications must be received no later than December 15th at 5pm
-Decorations must be visible from the roadway. The contest is exterior decorations only, including decoration in windows that are visible from the exterior
-Judging will be based on curb appeal. Judges will not enter the property to view back or side streets and judging will only be done from outside the residence. Participants agree to have one or more photos of their decorated residence exterior posted on the MBBA Facebook page and any other participating businesses or news outlet Facebook or website. Participants agree there will be no compensation of any kind for said posting and publication
-Decorations must be available and lit up from December 16th-18th from 6pm to 10pm in order for the home or business to be judged. Participants must ensure that all lights, animations and decorations are in place and activated for the judging periods on all nights.
-Judges are the Martin Family of the Parkhouse Drive residence expertly animated with lights and music. They are not competing in the contest.
-Winners will be notified and posted on or around December 19th.