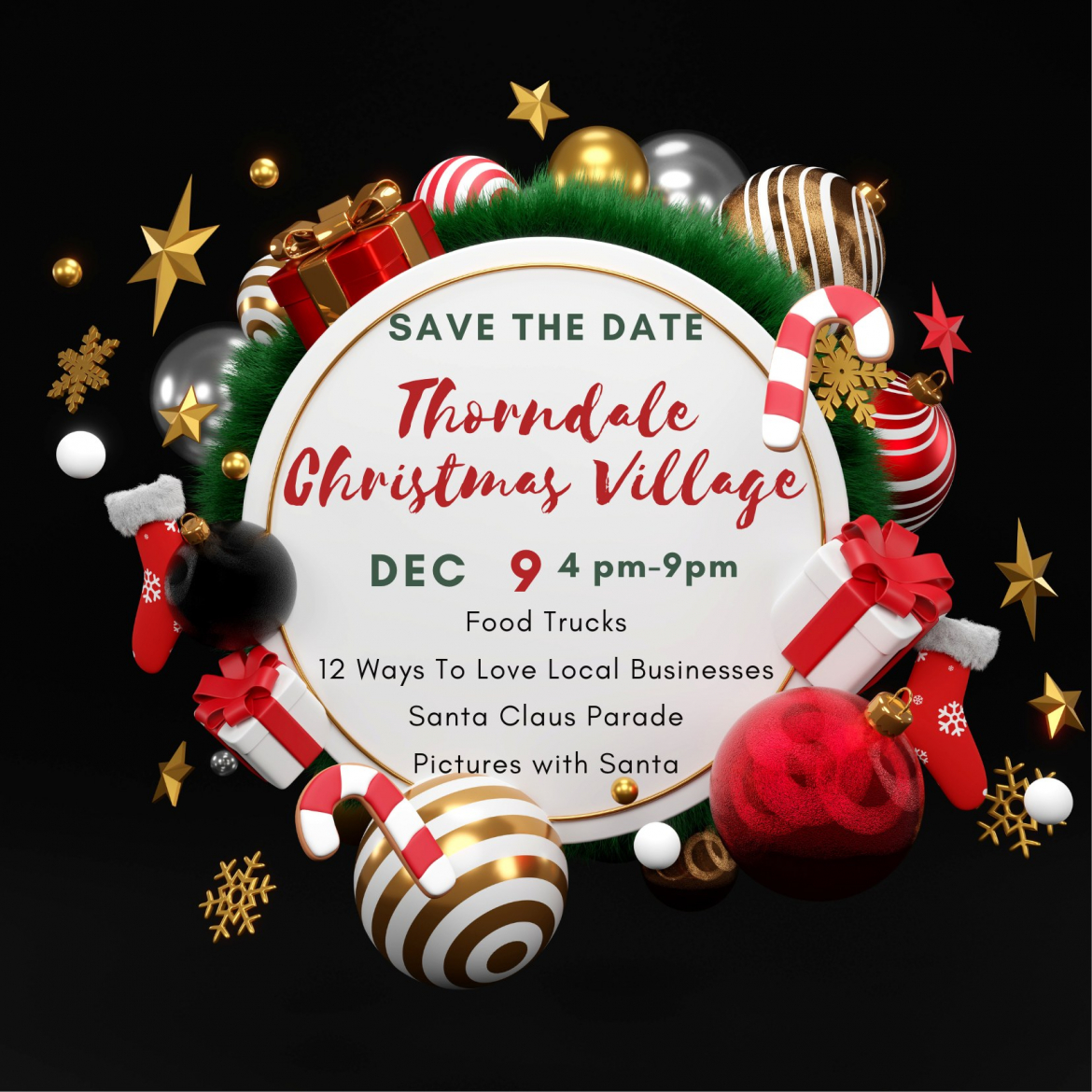 The Thorndale Lions Lions Den is hosting their annual Santa Claus Parade on Friday, December 9th AND get into the spirit of the holidays by sharing some local love with I Love Thorndale business partners!

December 9th from 4-7pm, before the Santa Claus Parade, I Love Thorndale is inviting the families of Thorndale to come downtown and enjoy some extra special festivities hosted by amazing local businesses.

Follow the holiday treat trail, starting at 160 King Street, and collect goodies at participating downtown businesses, and enjoy some extra special Christmas inspired activities like cookie decorating, crafts, etc.

And stop for a bite to eat at one of two food trucks parked behind the Thorndale Farm Supplies or enjoy a meal at the Thorndale Family Restaurant or grab a sub or pizza, at Sassy's!

Please plan to spend the evening in their Village and join them in loving all that is local including spending some money at local businesses before the parade that starts at 7pm.

AND watch their page for details about a draw with lots of amazing items, including a chance to win $500 to spend at any of the local businesses that partner with them, and are listed at ilovethorndale.ca.

Let's make December 9th a festive celebration of all that makes Thorndale a special community, including sharing some love with local businesses.

*For businesses or residents who are interested in putting together a float for the parade, don't forget to put lots of lights on it, and meet at the Thorndale Lions Community Centre at 6pm. Parade starts at 7pm sharp