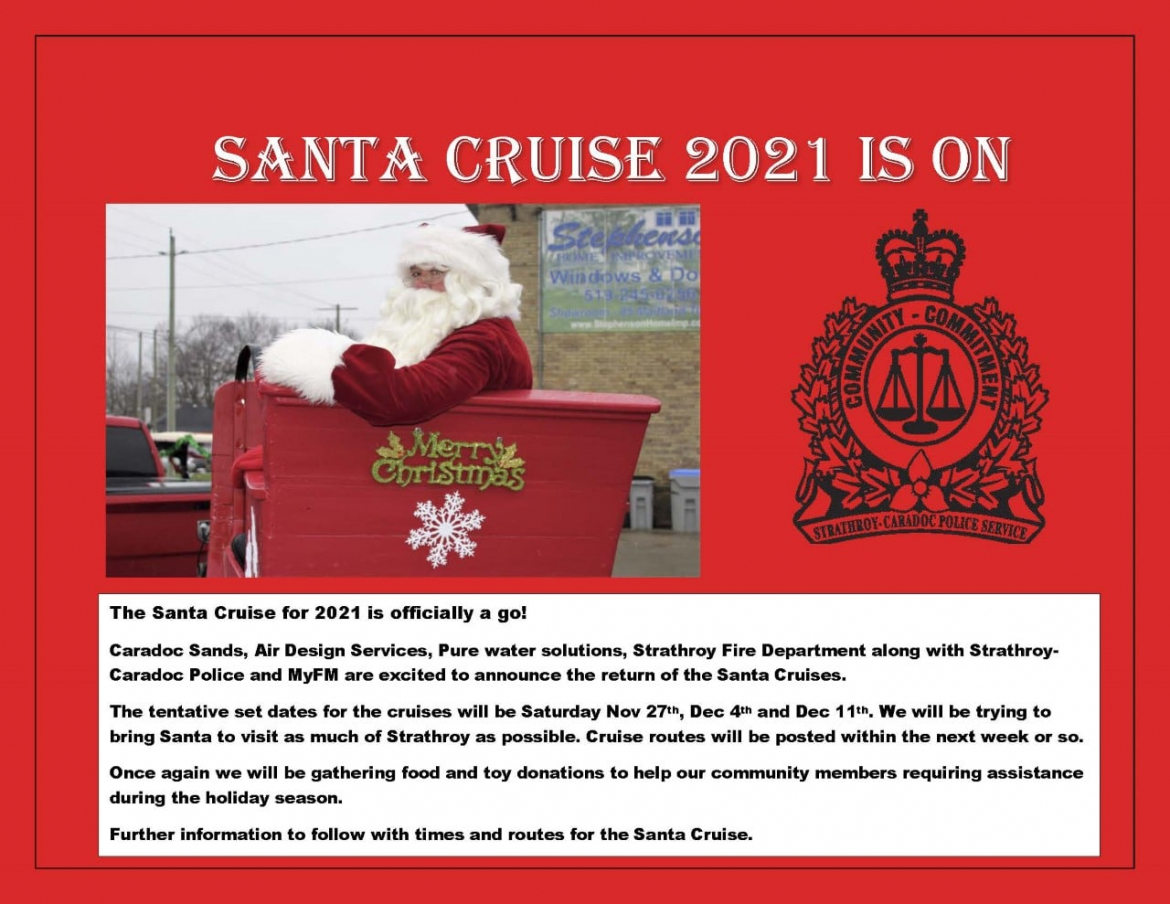 The Santa Cruise is back!!
Caradoc Sands, Air Design Services, Pure water solutions, Strathroy Fire Department along with Strathroy-Caradoc Police and MyFM are excited to announce the return of the Santa Cruises. 
The tentative set dates for the cruises will be Saturday November 27th, December 4th, and December 11th. They will be trying to bring Santa to visit as much of Strathroy as possible. They will also be gathering food and toy donations to help our community members requiring assistance during the holiday season! 
**see 105.7 myFM Facebook for more information regarding cruise routes and times for the Santa Cruise**