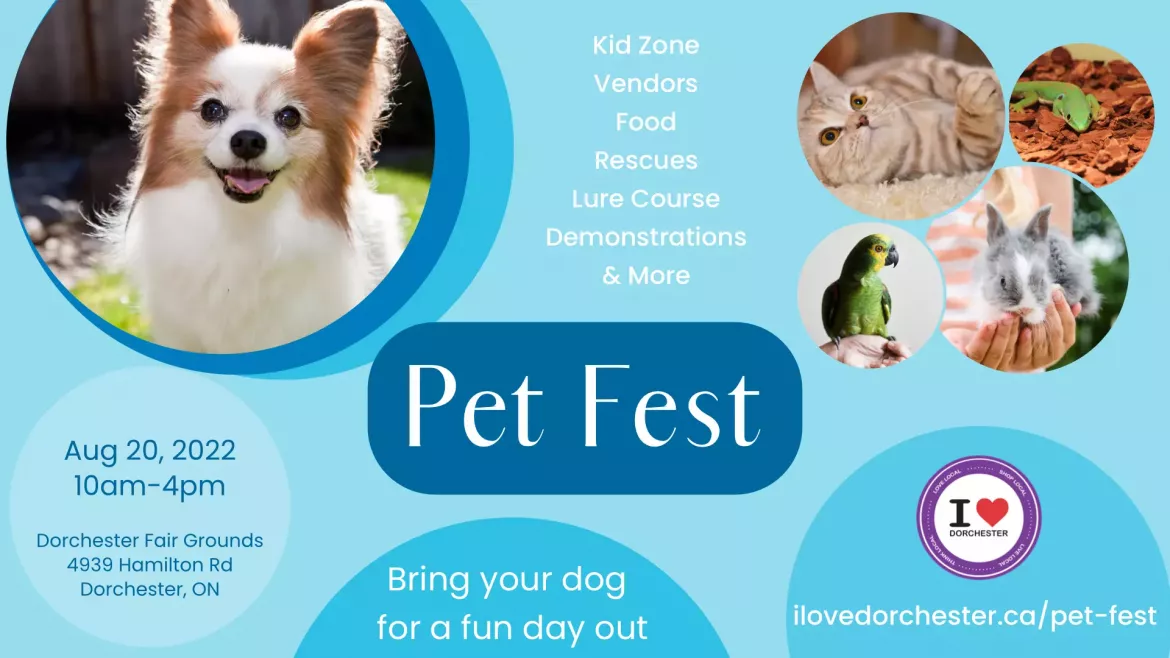 Address
4939 Hamilton Road
Dorchester ON N0L 1G6
Canada
This festival has something for everyone! Bring the family or fill the car with friends and don't forget the dogs! We are excited to create an event that celebrates pets and the people who love them!
Our goal is to showcase the wonderful businesses we have in Thames Centre and also bring awareness to other businesses that serve pets and pet lovers.
Pet Fest strives to include vendors for all types of pets - anything from dogs & cats, to reptiles and other small caged exotics. While we would love to see them all here, for this year at least, we're limiting it to dogs. Dogs must be on a leash.
Did you know that Aug 20 is International Homeless Animals' Day? It's a fitting day to celebrate our own pets and help those currently homeless find their forever homes!
Each vehicle will be $10, walk-ins will be $2 each. This money will go towards helping local rescues and pets in need.
Check out the link below for more details and the vendor application form!