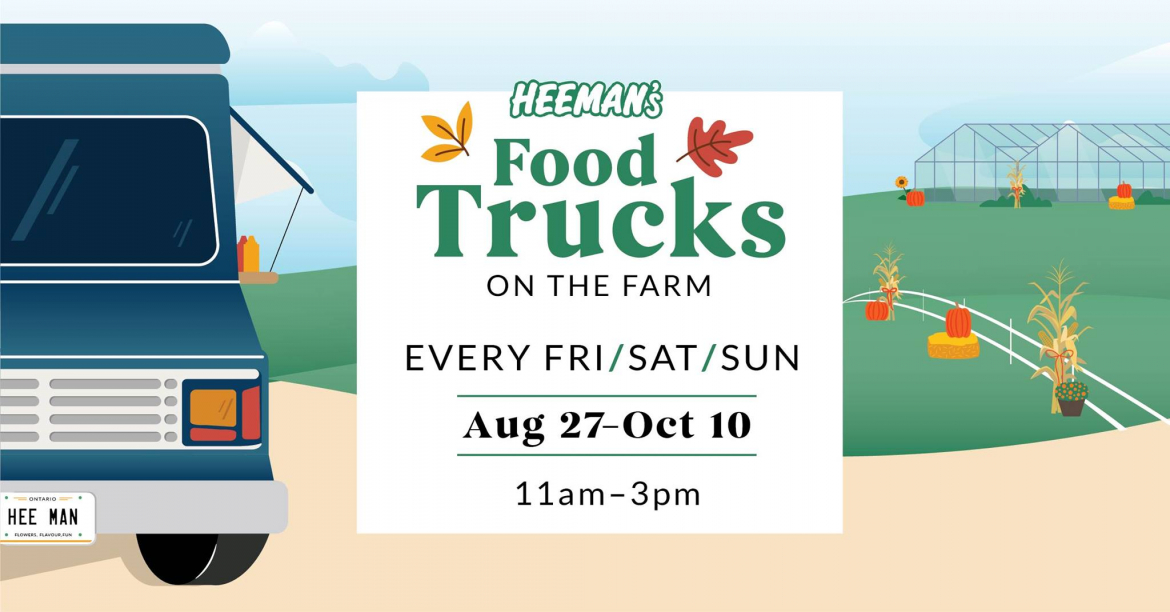 Address
20422 Nissouri Road
Thorndale ON N0M 2P0
Canada
We have a changing rotation of trucks serving up the deliciousness from 11am to 3pm at Heeman's. See our website for the schedule for each day.
We'll be hosting a variety of unique food offerings with many local favourite food trucks and trucks from the KW area. Depending on the trucks featured on the day you come many have gluten-free, veg or vegan options.
It all goes down in the parking lot at Heeman's. There's no cost to attend. Just bring your appetite and prepare your stomach; it promises to be delicious! There are picnic tables on-site and lots of grass so you can bring your own chairs or blankets.
ps - Some trucks may only take cash, so check with them to confirm payment options and plan ahead.
Thanks for practicing physical distancing while you wait for food and eat your meal!