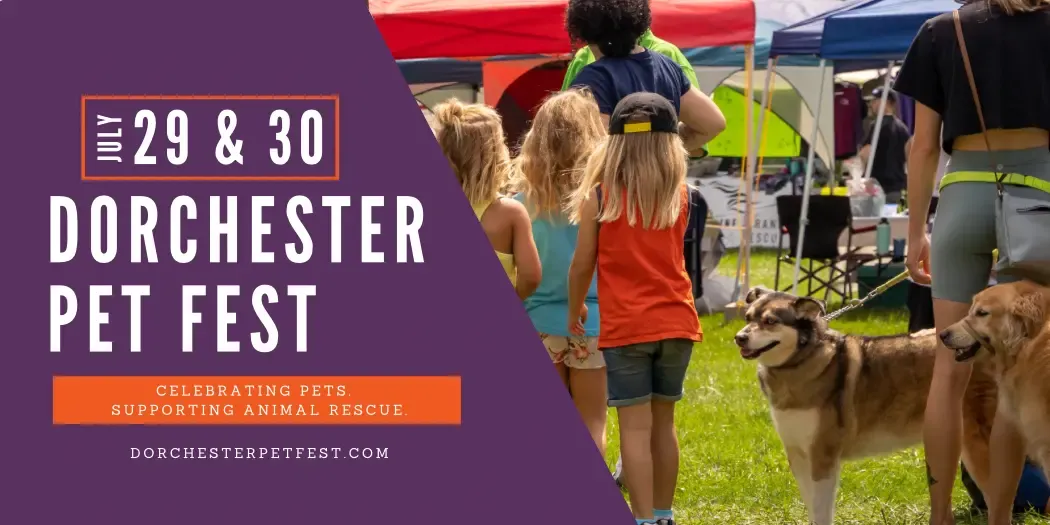 Address
4939 Hamilton Road
Dorchester. N0L 1G6 ON N0L 1G6
Canada
Dorchester Pet Fest is a two day event that celebrates pets and the people who love them! Whether your family member has fur, scales, or feathers, we're excited to have a day just for them.
Join us each day from 10AM - 5PM at the Dorchester Fairgrounds for entertainment, shopping, raffles, food, craft beer and spirits, and interactive fun for the whole family all in support of animal rescue!
We've put together an interactive fun zone to give all the canines a chance to meet new friends, try new experiences, and burn off their energy! Let them try the agility course and take unlimited turns chasing after the lure in the Dog Lover's Day lure course all free of charge!
An important part of the day is raising funds to support the animal rescues in attendance. Be sure to stop by the big green barn to check out all the ways to be a part of the fundraising efforts!
One of these is a secondhand marketplace where you can drop off new and gently used pet-related items you no longer need and/or make a financial donation to take items off the table. We also have a custom-designed heat transfer available in white and black that you can purchase and iron onto your own shirt or another item. Our raffle table will include pet-related and non-pet items, so be sure to check it out!
Visit our website and Facebook page for all the details.