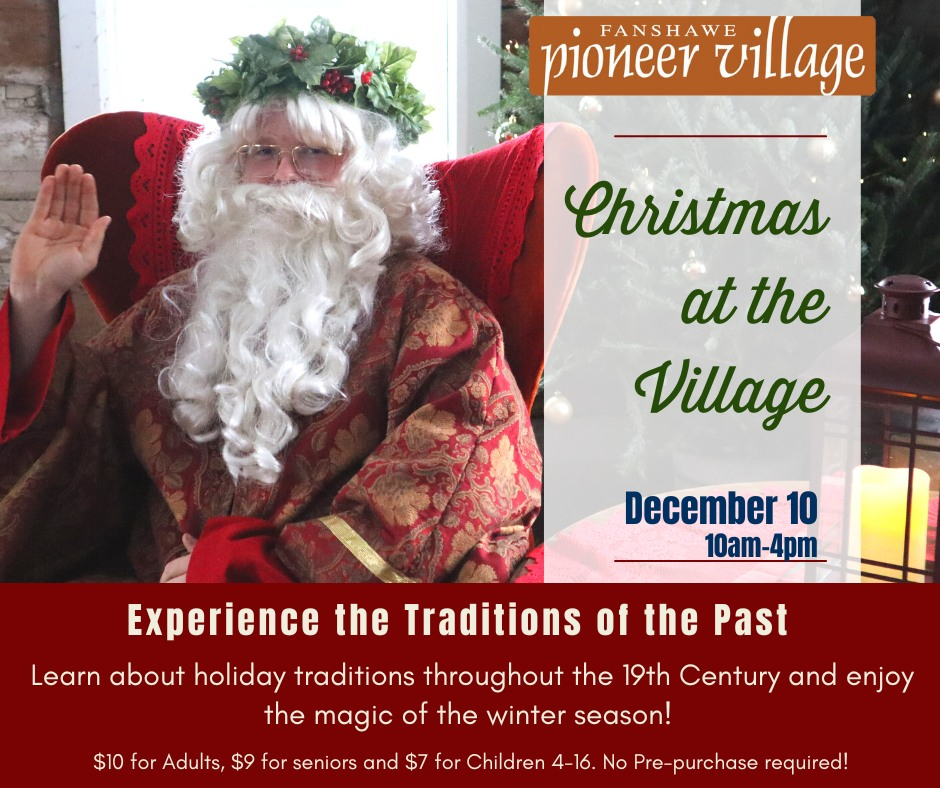 Address
1424 Clarke Road
Thames Centre ON
Canada
Learn about holiday traditions throughout the 19th Century and enjoy the magic of the winter season!
Travel through the decorated Heritage Village with your family, enjoy outdoor winter games, holiday crafts, and learn about the traditions of the past for this festive event! We may even see jolly old St. Nick come for a visit!
Between 1 and 4 enjoy performances by the Canadian Celtic Choir at Trinity Church!
More information: https://www.fanshawepioneervillage.ca/events/christmas-at-the-village-2…