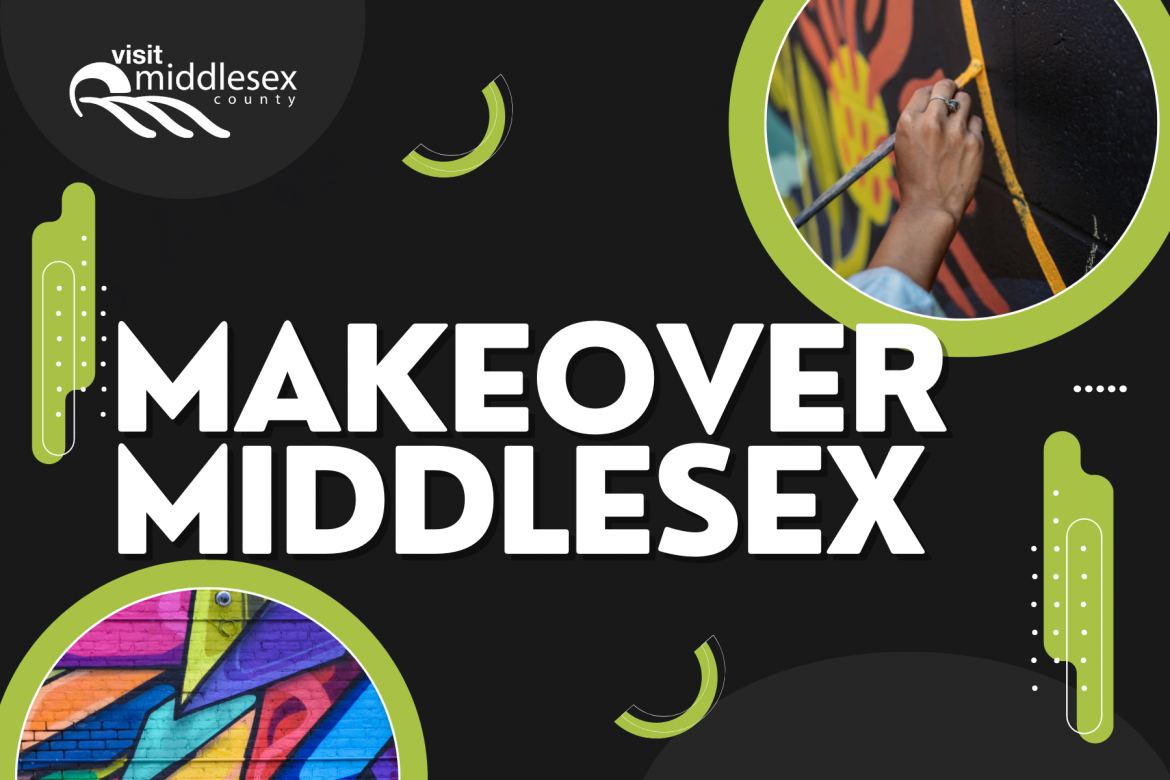 We're calling on you to help enhance the vibrancy of our rural area through our new Makeover Middlesex Program! Middlesex County's Department of Economic Development and Tourism has established the Makeover Middlesex Program to provide support to artists, local property owners and organizations who wish to install public art within Middlesex County in hopes of attracting visitors to key tourism districts. This program comes out of a greater overarching initiative called the "Middlesex County Regenerative Tourism Placemaking Project." The objective of this project is to support our tourism operators and downtown main streets by fostering a welcoming, creative and sustainable destination in order to invite new audiences into our communities and re-ignite the local tourism economy.
As part of the Makeover Middlesex Program, funding up to a maximum of $2,500 per project is available for public art installation within the designated area. This funding is to be used to support permanent art creation for the general public's enjoyment and for the purpose of attracting visitors. Public art is inclusive of murals, sculptures, memorials, landscape architectural work, community art, digital new media and more.
Applications must detail proposed projects that will take place within Middlesex County (excluding the City of London), the target market it will attract, a cost breakdown, among other details. Don't sit on your ideas for too long, projects must be completed by November 15th, 2022. PDF form and Webform options are available below so complete yours today and help us makeover Middlesex!